The Community Festivities of Campo Maior in Alentejo, Portugal, a popular event during which the streets of Campo Maior in Portugal are decorated with millions of paper flowers in various shapes, colours and patterns, has been added by UNESCO to the Representative List of the Intangible Cultural Heritage of Humanity in 2021.
The UNESCO List of Intangible Cultural Heritage aims to ensure better protection of important intangible cultural heritages worldwide and raise awareness of their significance. The Community Festivities of Campo Maior is one of Portugal's most important community events. This colourful flower festival is organised by the community, established in the street commissions, who then decides the date and develops the concept of the decorative elements and the colour theme.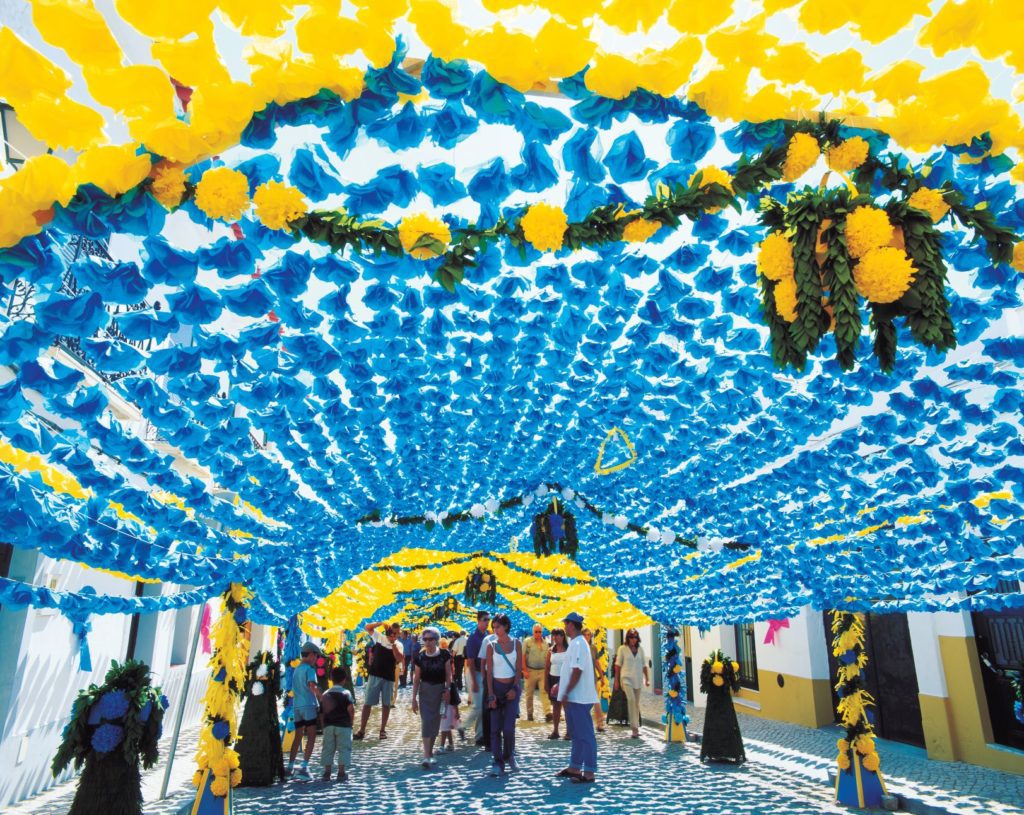 Members of the community work on the decorations over a period of nine months. Preparations typically take place at night, in homes or in storage areas. The practice strengthens creativity and community belonging, and there is a sense of a friendly competition between street commissions to see which street will have the most original and colourful design.
The UNESCO List of Intangible Cultural Heritage is published by the Intergovernmental Committee for the Safeguarding of Intangible Cultural Heritage, the members of which are elected by State Parties meeting in a General Assembly. Through a collection of the different oral and intangible treasures of humankind worldwide, the programme aims to draw attention to the importance of safeguarding intangible heritage, which UNESCO has identified as an essential component and as a repository of cultural diversity and of creative expression.
For more information on The Community Festivities of Campo Maior please visit www.visitportugal.com
IMAGES: https://www.dropbox.com/sh/d962n2p9un75kd0/AADEUuxmiVVNS6yg-Dnjx2Qua?dl=0
ENDS
For more information on Visit Portugal please contact Ali Finnegan ali@travelmedia.ie