Social Media Predictions for 2015
2014 was a big year in the world of social media. We saw the rising popularity of apps like Snapchat amongst marketers, the continued trend towards image focused posts on Facebook and the decline of YouTube as the most popular way to share video.
With so many changes in just one short year, we're excited to see what 2015 has in store!
To get an idea of what the next year in social media might look like, we've put together a list of that we predict will be big this new year.  
Check out the list of social media predictions for 2015 below and let us know if you have any predictions of your own!
1: Video will continue to be the most important content online
2014 saw videos emerge as the number one type of content to share on social media. This is a trend that we believe is set to continue during 2015. Since September 2014, Facebook videos have attracted one billion views per day and according to research carried out by Socialbakers, there was also a 50% increase in the numbers of people uploading videos directly to Facebook.  Socialbakers also reported that user-uploaded videos to Facebook surpassed those uploaded YouTube in November.
We believe that in 2015, Facebook will ultimately replace YouTube as the go-to video sharing website and that marketers will get even more creative with the videos the create and share.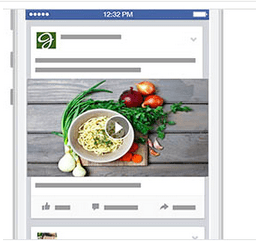 2: Paid posts will become necessary to reach your audience
2014 was packed full of complaints from marketers about the declining organic reach of their Facebook posts. News has also emerged recently that Facebook plans to make it even more difficult for marketers' posts to be seen in future. It is because of this that more and more people will be forced to turn to paid posts in 2015.
The newsfeed algorithm is constantly changing and with the numbers of people posting to Facebook increasing, it's going to become even more difficult to stand out. If marketers do really want their content to be seen, they're going to have to accept that social media is no longer a completely free advertising tool. It is a pay to play environment.
3: Groups will continue to grow in popularity    
2014 saw marketers start to utilise groups on social media networks such as LinkedIn and Facebook. Many found that these groups provided them with an easy way of reaching their target audience as well as allowing them connect with other like-minded people in their field.
In 2015, we predict that more marketers will begin to realise the great benefits of groups and set up even more niche online networks.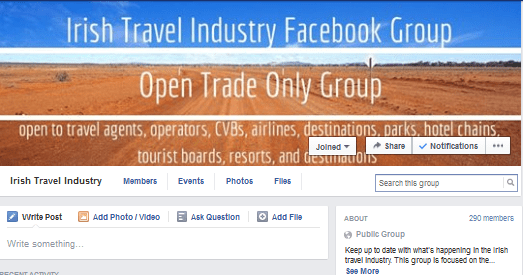 4: Repeatedly sharing content will be key
As already mentioned, it will become even more difficult for marketers to stand out on social media in 2015 and the views of single posts will continue decline. One of the best ways around this for marketers will be to focus on cumulative reach numbers by reposting the same message multiple times.
This idea of repeatedly sharing content has been advocated by a number of well-known social media experts for some time however, it is not always a method that has been embraced.
In 2015, marketers will have little choice but to make up for the declining reach of their posts any way they can and republishing content is a great way to make up some of their lost numbers.
5: Facebook will introduce a "buy" button
Both Facebook and Twitter have been testing out a "buy" call-to-action button over the summer which will allow users to actually purchase products that appear in posts or ads. We believe that during 2015, we will see this button rolled out to all users.
A buy button will be fantastic addition to the social media world as it will allow consumers to bypass the middle man and purchase products in just a click or two. A buy button will also be a great way of measuring just how effective certain posts are by seeing how many users actually convert into customers.
Here at TravelMedia.ie, we love getting to grips with new trends in social media and are always on the look-out for the next big thing. If you have any questions or would like to share your own predictions with us, you can tweet us @TravelMedia_ie or contact a member of the team here.