July was packed full of events, travel, presentations and lots of fun! Read on to find out exactly what we got up to during July!
USA Summer Soirée 2018
Tuesday 10th July 2018 saw 200 members of the Irish travel media and travel trade gather in the 5* Shelbourne Hotel for the annual USA Summer Soirée. Sponsors on the evening were Brand USA, Visit USA Committee Ireland, Dublin Airport, Aer Lingus, Bradley International Airport, Philadelphia CVB and Universal Orlando Resort. Thank you to everyone that attended!
Attended and spoke at TBEX Ostrava 2018
The whole TravelMedia.ie team headed to Ostrava, Czech Republic at the end of July to attend TBEX Europe 2018. Michael spoke at the conference on the topic of 'How to win at SEM – Search Engine Marketing'. You can view his full presentation here. Michael also crashed his drone while getting some cool footage of the conference centre…but don't worry, it survived. We recorded this fun video while we were there to show our appreciation for the whole TBEX team. Thank you TBEX!
A trip to Prague
En route to Ostrava, Michael stayed and filmed at the Asten Hotels' Klarov Hotel in Prague. Michael is pictured below with Director of Sales, Matúš Prikazsky.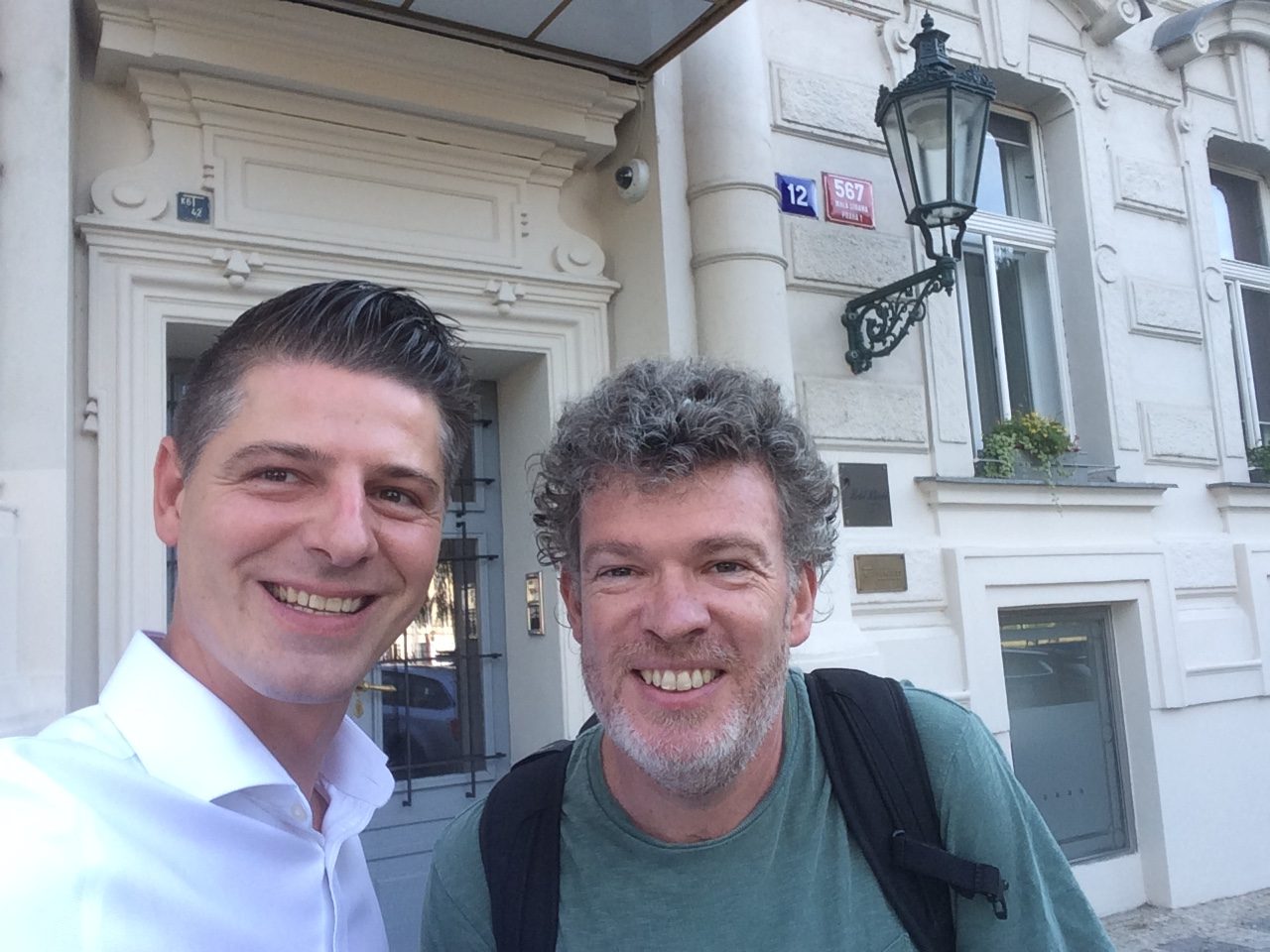 Bradley International Airport host evening at the Irish Whiskey Museum
Ahead of our annual USA Summer Soirée we assisted Bradley International Airport, one of our sponsors, with hosting an exclusive trade evening in the Irish Whiskey Museum, Dublin. A great night was had by all, with a private tour of the museum, a very educational whiskey tasting and even a presentation by our own Michael Collins of his great grand-uncle – the original Michael Collins' –pistol, on loan for the evening!
United 20th Anniversary Celebrations
We were privileged to attend the 20th anniversary celebrations of United Airlines flying out of Ireland last month.
Michael, Michelle and Leslie all headed along to the BBQ in Trinity Hotel for a fantastic fun-filled evening. Thank you to Martina, Brian, Aoife and all the United team for having us!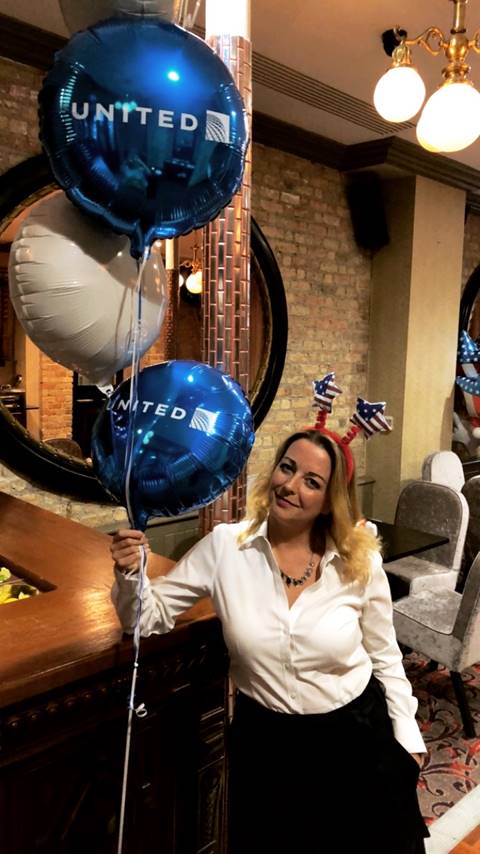 Michael attended his first Visit USA Committee Ireland meeting
We recently started working with Bradley International Airport, representing them in the Irish market. As they are a member of the Visit USA Committee Ireland Michael went along to their latest meeting on their behalf. We are delighted to be working with the committee, having gotten to know them so well over the years thanks to their involvement in the USA Summer Soirée each July. We look forward to continuing to promote Bradley International to the Irish trade with their help.

How was your July? What did you get up to? Tweet us @TravelMedia.ie and let us know!