March, at last! Spring has sprung, the evenings are brighter and the TravelMedia.ie office is busier than ever. So, what did we get up to this past month? Have a read below to find out!
Attended ITB Berlin
At the start of March, the whole TravelMedia.ie team travelled to Germany for ITB Berlin, the world's largest tourism trade fare which boasts over 10,000 exhibitors. While we were there we had meetings, attended some events (Check out these pics from the The iAmbassador & Travel Dudes ITB Tweet-up) and did some filming for ITB. A busy, but fun, few days.
Confirmed our date and venue for Meet the Media 2019
The venue has been picked, the contract has been signed and the date will be announced next week! Stay tuned to our social channels for updates.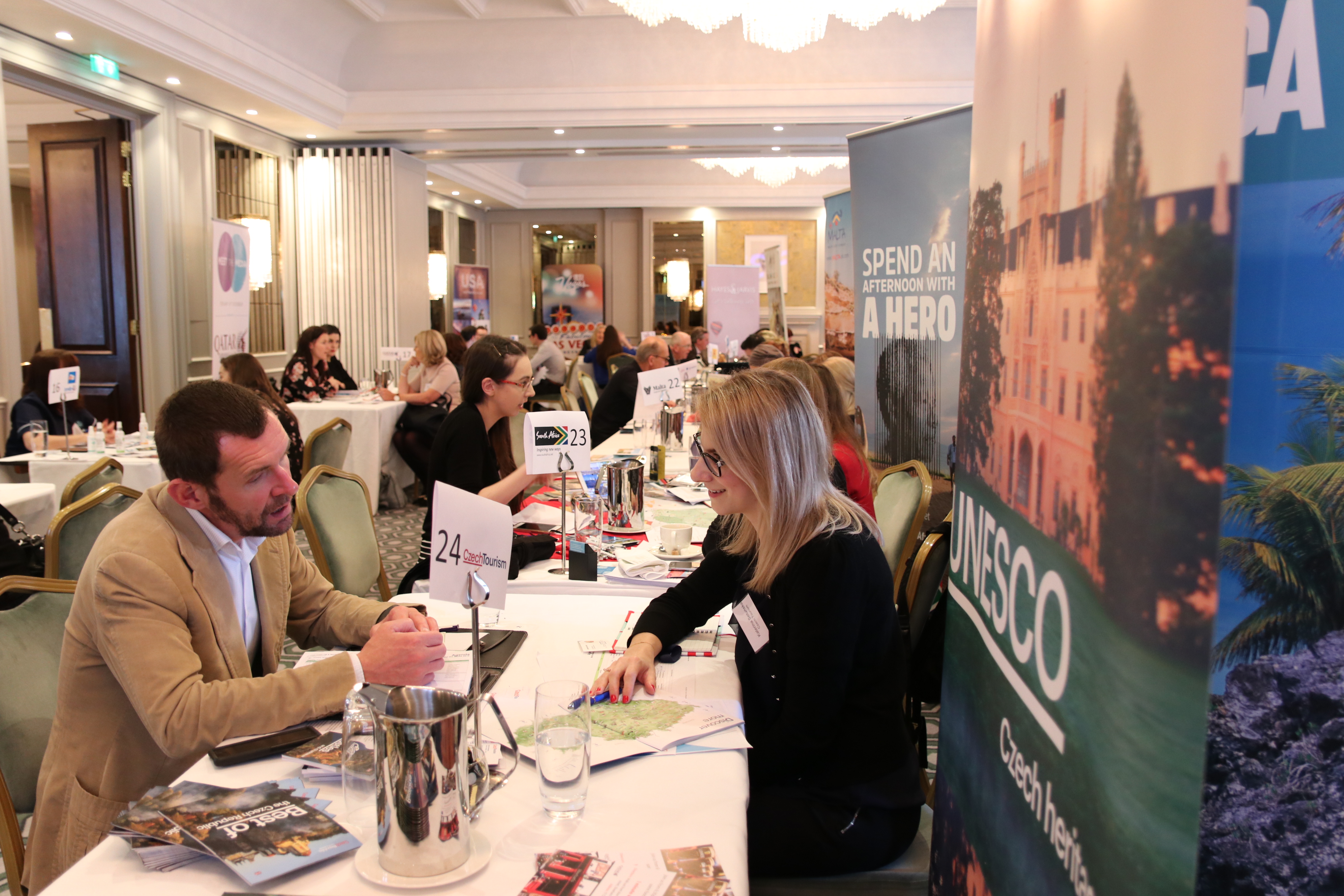 Attended AWTE Ireland event with Alison Canavan
Sinead was lucky enough to attend the most recent AWTE event which was presented by Alison Canavan. Sinead picked up lots of tips and advice for self-care, exercise and managing stress. She was delighted to be part of such an inspiring morning.
Published our first set of Road Show videos
March saw the start of our 'TTR Travel Industry Road Show' supplier videos being published. These videos were shot at our most recent road show in February where suppliers visited Galway, Kilkenny and Cork.
Started work on our 'Social Media Use in the Travel Industry – Trends and Insights 2018-2019' report
What's all this? Get in touch with Michael to learn more – michael@travelmedia.ie
Interviewed Keith Jenkins, CEO of iAmbassador about Social Travel Summit coming to Belfast
Social Media Knowledge Sharing
Niamh and Sinead briefed the TravelMedia.ie team at TravelMedia Towers on their key learnings from Social Media Marketing World 2018. This sharing of social tips happened over an early breakfast meeting at 8am!
Updated our blog about Travel and Social Media conferences
The blog that keeps on giving has been updated. Check it out here.
Joined Pinterest
We have somehow found the time to manage another social media channel! Are you a pinner? You can follow us here.
Did you get up to anything exciting during March? We would love to hear all about it. Tweet us @TravelMedia_ie and let us know!