April, the month that Summer showed its face and then went away just as fast to make room for some rainy days! However, rain or shine, the TravelMedia.ie offices continue to be as busy as ever. Here's what we got up to in the last month…
Managed the 2018 French Travel Media Awards
On Wednesday 11th April, Ireland's top travel writers and bloggers gathered in Dublin for the 2018 French Travel Media Awards, awarded by Atout France. Hosted in the opulent surroundings of the French Ambassador's Residence, the annual awards event recognised the work of journalists, broadcasters and bloggers that have stood out in covering France during 2017 as a world-class destination. A fabulous evening was had by all! View the list of winners here.
Food, glorious food 🍴 Great spread at tonight's French Media Awards 🙌🏼 @AtoutFranceIEpr #FTMA18 pic.twitter.com/0rwTrHOGlw

— Stephanie Buckley (@eatsleepchic_ie) April 11, 2018
Presented at the TMB annual conference
Sinead and Michelle headed to the stunning 'Cliff at Lyons' hotel for the annual Tropical Medical Bureau Conference. The ladies gave the TMB team and associate clinics an update on social media behind the scenes and shared some tips for crisis management.
Attended an AWTE development session on 'Modern Leadership Skills'
Niamh was lucky enough to attend a full-day development session hosted by the Association of Women Travel Executives Ireland on the 18th April. It was a very worthwhile day learning from James Sweetman, a highly-rated and well-respected keynote speaker, author and life coach. Built around a theme of 'modern leadership', the full-day development session saw James focus on emotional intelligence, authentic leadership, organisation skills and self-management. Check out the photos from the event here.
Launched the TTR blog
Our sister company, TTR – Travel Trade Representation launched their new blog in April. Readers can expect lots of great content including news from the trade, agent features, travel tips and client updates! Read the latest blog – 'How to prepare for a FAM trip' – here.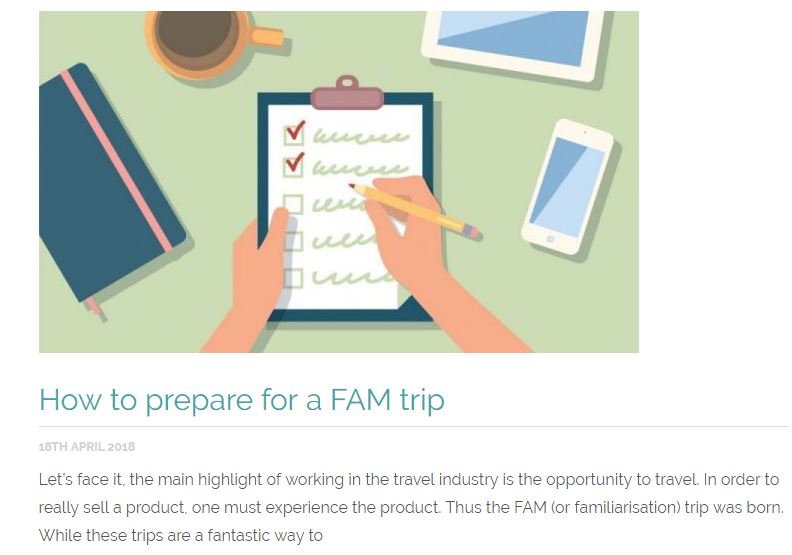 Client YouTube Viral Success
TravelMedia.ie started working with Business Traveller magazine last December. Our remit was to edit their flight review videos, manage their YouTube channel and increase views and search visibility. This month we had our first viral video. Tom Otley's Qantas Perth video received over 100,000 views in less than a week. Watch the video for yourself below!
Appointed to represent Bradley International Airport appoint in the Irish market
Very exciting news indeed! Bradley International Airport is in Connecticut and is the second-largest airport in New England. In 2017 it was voted the 5th Best Airport in the US by the readers of Condé Nast Traveler magazine. Read the full announcement here.
PRESS RELEASE: @Bradley_Airport appoint https://t.co/boCGJdLb67 @traveltraderep to represent them in the Irish market. https://t.co/FGH9rWaSt7 pic.twitter.com/3rDCLSHB6X

— Travel Media Europe (@TravelMedia_ie) April 26, 2018
Presented at the Cross Border Tourism Conference 2018
Michael Collins attended the Cross Border Tourism Conference 2018 where he spoke about SEO for Travel & Tourism Content Marketing. His session was created with the aim of helping businesses increase their sales and boost attendance figures. The conference, hosted by Dundalk Chamber, took place at the Four Seasons Hotel, Spa and Leisure Club Carlingford. You can view Michael's full presentation here.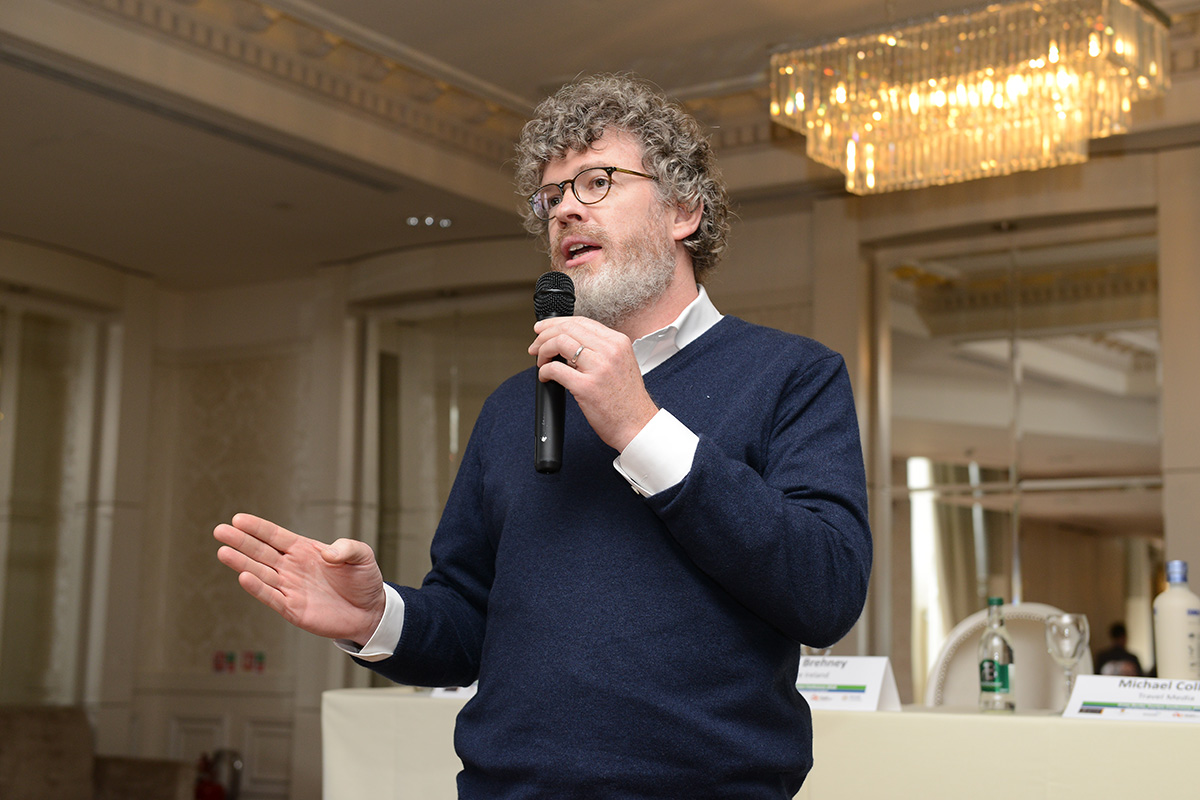 Great info from Michael @TravelMedia_ie and content suggestion. Is it 'Lecale' or 'Le Cal'. Heck even we can't agree what we do know is it's from the Irish Leath Chathail! @StrangfrdLecale #cbtc18 @DundalkChamber

— Duane Fitzsimons (@LecalePeninsula) April 11, 2018
Leslie visited Couples Resorts, Jamaica
Our videographer extrodanaire, Leslie Graham, had the tough task of heading off to sunny Jamaica to Couples Resorts. A family of four all-inclusive luxury resorts, Couples Resorts are romance personified! Leslie visited all four resorts to shoot a number of videos for Couples Resorts' social media channels. Leslie is pictured below with Michelle Gordon, On-Island Social Media Coordinator.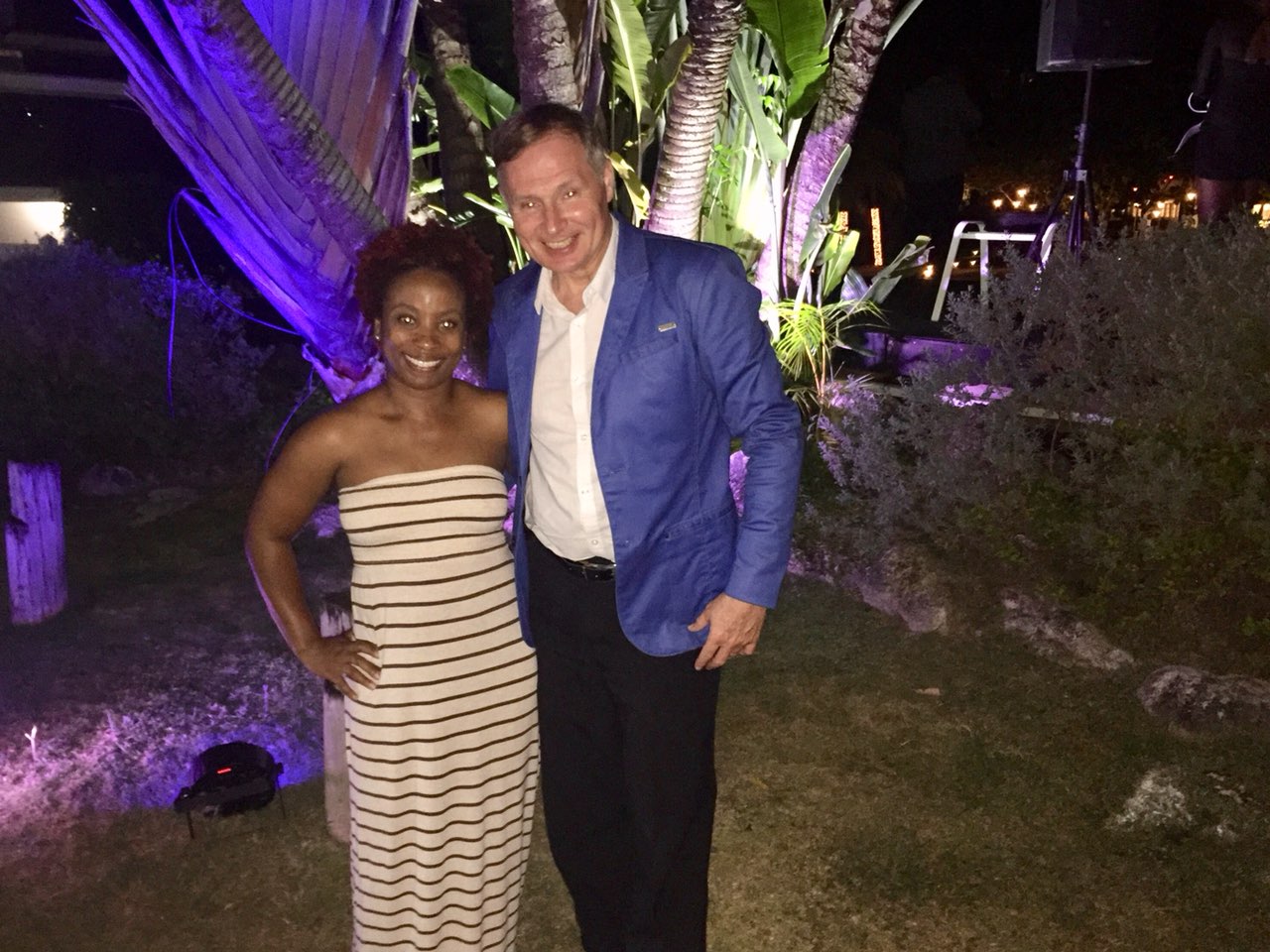 Celebrated Sinead's birthday
Work hard, play hard is our motto – and we are nothing but true to our word! April saw a very special birthday in the office as Account Executive, Sinead Farrelly Pendred, celebrated her 24th birthday! The team enjoyed dinner and a few scoops to mark the occasion.
Opened voting for the Travel Media Awards 2018
Voting for the Travel Media Awards 2018 in association with Shannon Airport opened at 8am on Friday 27th April. All travel media and bloggers are eligible to vote, from now until 4pm Friday 11th of May over on www.travelawards.ie. Travel trade who wish to find out more about attending can email michael@travelmedia.ie
Did you do anything exciting during April? We would love to hear all about it. Tweet us@TravelMedia_ie and let us know!