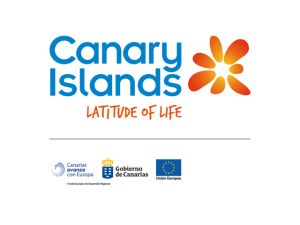 UK and Irish media are invited to join this exciting webinar to hear more about the latest news from the Canary Islands. This webinar will be led by Cristina Del Río Fresen, Leader of the Global Tourism Safety Lab, Ministry of Tourism Canary Islands.
Date: Friday 5th June 2020
Time: 10am
Please join us to learn more about the steps that the Canary Islands are taking to ensure a safe and successful reopening for holidaymakers. Cristina will also provide more details on the world's first 'safe' flight using the Digital Health Passport, which takes place this July, as well as the recent news that the Canaries have been chosen by the Spanish Government to test the effectiveness of its new contact-tracing app.
Please note, places are on a first come, first served basis. Participating media with queries are asked to provide a max of 3 questions with their RSVP.
Should you wish to participate, please RSVP (https://www.eventbrite.ie/e/canary-islands-media-webinar-tickets-107683634650) no later than 12pm on Thursday 4th June 2020.
For more information on the Canary Islands please contact niamh@travelmedia.ie.