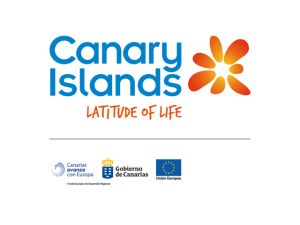 The Canary Islands are slowly beginning to re-open and adjust to the "new normal". First were the streets, followed by the idyllic beaches and landscapes and now, it's time now for the theatres. The stage is set for the Canary Islands' cultural scene to slowly return to face-to-face activity. Concerts and events which were being held virtually can now be enjoyed live and in-person, as the Canaries begins to reopen its doors to the public following the health measures established by the Spanish Public Health.
Las Palmas de Gran Canaria's Teatro Guiniguada will open its doors to the public this Friday, 29th May, with a very special performance from Islazz, by Yul Ballesteros. This concert, with limited seating, is set to begin at 8.30pm and has been organised following strict protocols supervised by the Spanish Public Health to guarantee the protection of the live audience. This concert will be Spain's first concert in front of a live audience and marks the beginning or the reactivation of the country's cultural scene.
Canary Islands Culture
While the Canaries are synonymous with beautiful, sun-drenched beaches, the islands are also famed for their lively and rich culture.
The Las Palmas de Gran Canaria Atlantic Centre of Modern Art (CAAM), is one of the most important museums on the island and is now ready and open for visitors to delve into the artistic culture of Africa and the Americas. The Museum of Nature and Archaeology (MUNA), in Tenerife is also delighted to be welcoming visitors. This beautiful 18th-century property is the perfect setting to immerse yourself in the natural and archaeological heritage of the Canary Islands. Visitors will be able to discover the largest existing collection on the Guanche culture. The Tenerife Arts Space (TEA) has also opened one of its exhibition halls for visitors.
Those who wish learn about the heritage of the Canaries should venture to the Guinea Eco-Museum, El Hierro. The museum's guided route shows visitors the history of the island's original settlers, the Bimbaches. La Gomera's Archaeological Museum is another great option to discover the aborigines' secrets and the mysticism of the rock carvings.
Other cultural centres will also open over time, such as the César Manrique Foundation, which is built on five natural volcanic bubbles connected by tunnels in the lava, mixing art with nature and respecting Lanzarote's landscape and its traditions.
For more information please contact niamh@travelmedia.ie.
IMAGES: https://www.dropbox.com/sh/uizzi3li4wheqqk/AADg0lfGrwrixKeoeB3XpPK2a?dl=0