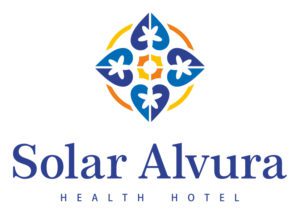 TravelMedia.ie and TTR are delighted to announce that they have been appointed to represent one of Europe's finest health hotel destinations, The Solar Alvura Health Hotel. TravelMedia.ie will manage PR and media relations for Solar Alvura in the Irish and UK market.
The Solar Alvura Health Hotel is a destination for transformation. Situated within the Algarve, the health hotel offers a welcoming environment that enables visitors to unwind, reset, and turn their health aspirations into tangible results. Solar Alvura was founded by Dr. Eva Orsmond (MD, MPH), best known for the RTE TV series 'Operation Transformation'.
Dr. Eva Orsmond, Founder, of The Solar Alvura Health Hotel said: "We are really looking forward to working with the TravelMedia.ie team to showcase our wellness-focused hotel to the Irish market. We believe in creating a relaxed atmosphere at Solar Alvura, where you can meet like-minded people, experience an array of fun activities, and feel inspired to embrace a healthy lifestyle.''
Michael Collins, MD & Founder, TravelMedia.ie and TTR said: ''We are excited to be working with Dr Eva and her team to promote the incredible Solar Alvura. We can't wait to start communicating with the media about the tranquillity that a stay at this unique health hotel will bring."
Nestled between the stunning coastline of the Eastern Algarve and Sao Miguel Mountain, Solar Alvura is an Adults Only, idyllic, and elegant health hotel located within a thirty-minute drive of Faro Airport. The Solar Alvura Health Hotel will re-open on 10th February 2023.
Dr. Eva and The Solar Alvura Health Hotel team will attend Meet the Media on 13th February 2023 to connect with media from all over Ireland and the UK. For more information about Meet the Media, visit the website at https://www.travelmedia.ie/meet-the-media/.
Find out more about Solar Alvura Health Hotel at www.solaralvura.com
ENDS
For more information on Solar Alvura Health Hotel, please contact:
Jenn O'Neill at Jenn@travelmedia.ie +353 86 049 2394
Michael Collins at Michael@travelmedia.ie +353 86 858 3585
IMAGES: https://www.dropbox.com/sh/v0hqj65wulro8xb/AAAHJxawFDwcFoiDxo2VhBGka?dl=0