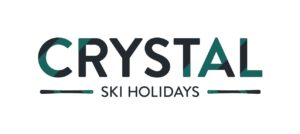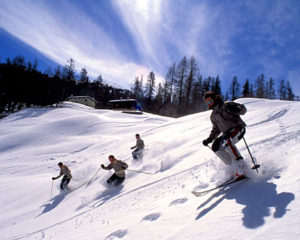 Plan ahead and hit the slopes in the new year, with Crystal Ski Holidays, for some of the best festivals on the snow.
Festivals on the mountains bring live music, artists and athletes from across the globe to link two of the world's greatest delights – skiing and partying.
There is nothing quite like a festival on the slopes. Whether you like sipping on mulled wine while listening to French pop or getting your rave on to techno music, these festivals offer world class Djs on breath-taking mountains.
Take a look at these unmissable festivals gracing the mountains in 2018, with amazing offers to match from Crystal Ski Holidays.
Hahnenkamm race weekend, Kitzbuhel
Situated in Kitzbuhel, Austria, the Hahnenkamm race weekend is famous across the world. This festival will run from the 14th – 21st January 2018 and is the biggest weekend of the season. Staged on the notorious Streif slope in Kitzbuhel since 1931, tens of thousands descend to watch the racers risk it all for a winning time.
Depart 13th January, stay at the 3* Hotel Edelweiss, Kitzbuhel, for 7 nights, on a half-board basis, from €1019pp
SnowBox, Avoriaz
The SnowBox festival will run from the 17th – 24th March 2018. Located in the otherwise peaceful, traffic-free village of Avoriaz, France, this festival has a reputation for loud and lively clubbing and midnight raves. From Igloo sessions to karaoke cabins, street-food stalls to cocktail bars, this is the ultimate ski festival. This exciting festival continues to get bigger and better every single year!
Depart 17th March, stay at the 4* Les Crozats, Avoriaz, for 7 nights, on a self-catering basis, from €749pp (Based on 5 sharing)
Mountain Attack, Saalbach 
Mountain Attack in Saalbach is one to watch, rather than compete in. This night-time event is held on the 12th January 2018 and sees cross-country skiers take on the region's six summits, skiing over 40km at the altitude of 3,000m. Guests are welcomed to join the after party in the village square, featuring the awards ceremony and a live band.
Depart the 10th January, stay at the 4* Lorivita Residence, Saalbach, for 7 nights, on a self-catering basis, from €769pp (Based on 4 sharing)
Electric Mountain Festival, Sölden
Sölden's Electric Mountain Festival brings some of the world's best DJs and dance artists to an open-air stage at the Giggijoch base station. This festival will run from the 5th- 6th April 2018. Admission is covered by your area ski pass. This is one you will not want to miss!
Depart the 31st March, stay at the 3* Gästehauses, Kneisl, Sölden, for 7 nights, on a b&b basis, from €865pp
Horizon Festival, Arsinal
Horizon Festival is an electronic music festival held in March in the ski resort of Arinsal, Andorra. Over seven days, a carefully curated line-up of internationally renowned DJs and artists bring the party to numerous venues across the resort. Two mountain top stages, a host of clubs and bars, and secret forest raves are filled with the sounds of house, techno, funk, soul, drum & bass, reggae, garage, grime and more. This is one for everyone's bucket list.
Depart between 1st-31st March, stay at the 3* Sant Roma Apartments, Arsinal, for 7 nights, on a self-catering basis, from €415pp (Based on 4 sharing)
To book your holiday now call (01) 433 1080, visit www.crystalski.ie or contact your local travel agent.
Crystal is fully licensed by commission of aviation regulation (TO 029).
TravelMedia.ie
Niamh Waters
Ph: +353 86 0492394
Email: niamh@travelmedia.ie
Michelle Ryan
Ph: +353 83 1042620
Email: michelle@travelmedia.ie
Michael Collins
Ph: +353 86 8583585
Email: michael@travelmedia.ie
Follow us on Twitter at www.twitter.com/TravelMedia_ie and on Facebook at www.facebook.ie/TravelMedia.ie
This press release has been sent by TravelMedia.ie on behalf of Crystal Ski Holidays.